Performing arts have a long-standing heritage at Mount St Joseph University and we are proud to expand performing arts opportunities.
In addition to music-specific major and minor program offerings, performance opportunities in Theatre Lab, University Band & Orchestra, and University Singers are available to ALL students from any major or program. Students involved in these groups can apply to qualify for an award of up to $1,000 a year off tuition. Contact Mark McCafferty at mark.mccafferty@msj.edu for details. 
THEATRE ARTS
MSJ Theatre Arts produces fully staged productions throughout the year, as well as staged readings and showcases. This ensemble of actors, designers, technicians, and crew work together bringing to life stories,plays, and musicals from the classic to the contemporary.
Throughout the year, we enjoy guest artists and workshops to add to the overall theatre experience. Attending theatre productions at local theatres such as Cincinnati Playhouse in the Park, Ensemble Theatre, the Know Theatre, and Cincinnati Shakespeare Company is also an integral part of our experience.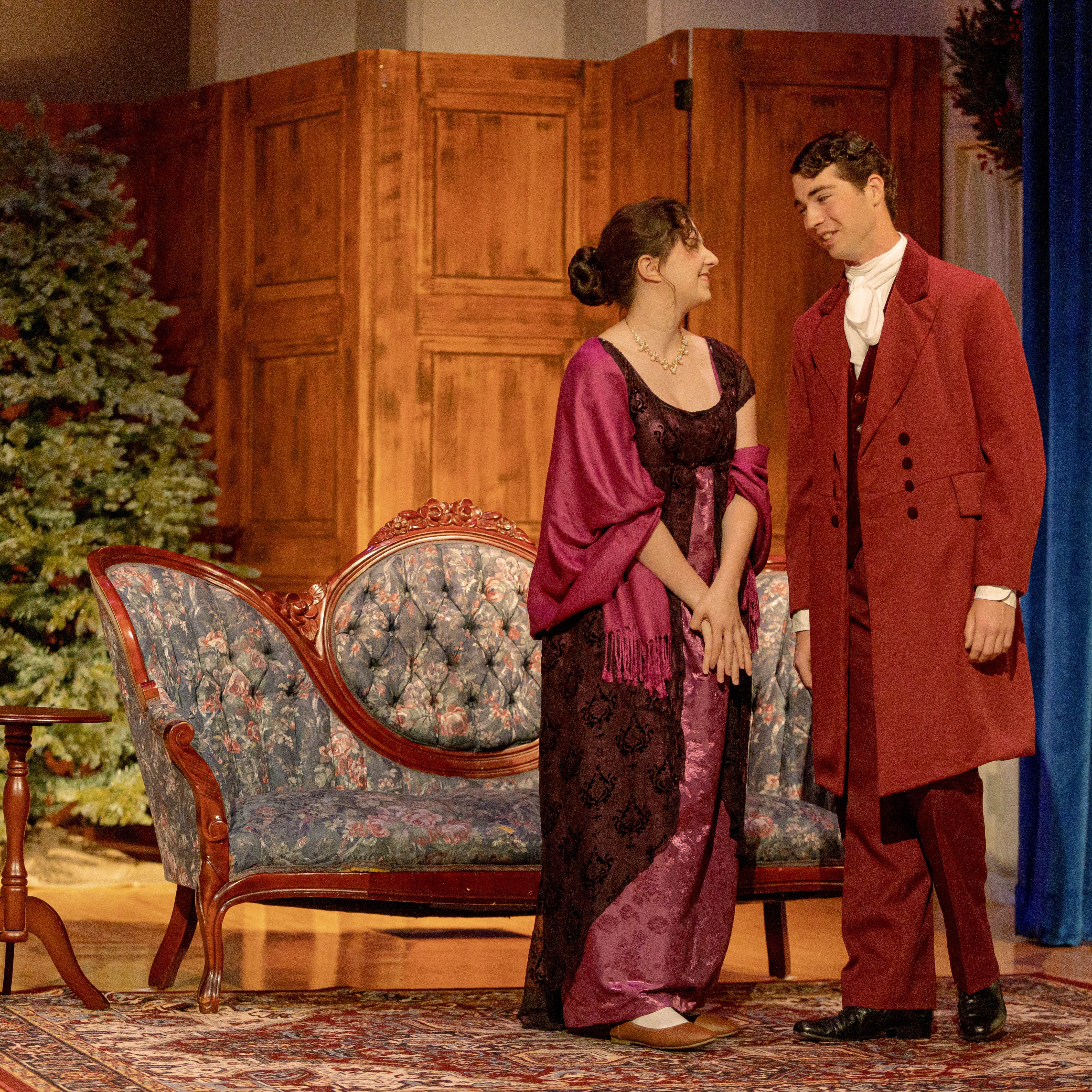 Contact Lauren Carr at Lauren.Carr@msj.edu for details. 
MSJ BANDS
In addition to music specific major and minor programs, musical experience opportunities are available for ALL students to audition as performers in MSJ Bands.

University Band performs four concerts per year, in the University Theater. Performances can also occur at athletic events and graduation ceremonies. There can be other ensemble opportunities including drumline, pep band, steel drum band, and jazz band.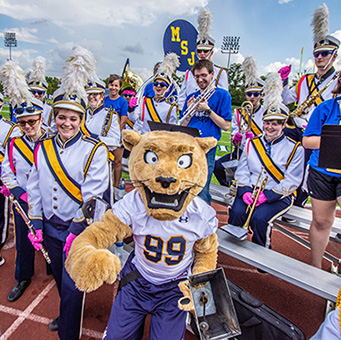 Contact Josclynn Garrison at Josclynn.Garrison@msj.edu for details.  
ORCHESTRA
Orchestra: String players attending MSJ are eligible to perform with the Cincinnati Metropolitan Orchestra, an offsite (Seton High School Theater) community orchestra that typically draws between 600 and 1,000 person audiences.  Course credit is available.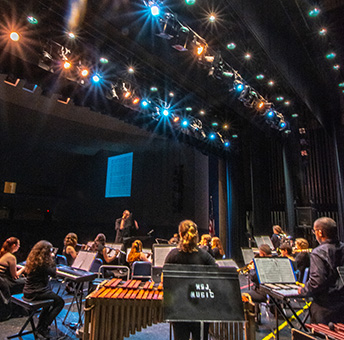 Contact Mark McCafferty at mark.mccafferty@msj.edu for details. 
UNIVERSITY SINGERS
The University Singers perform four concert per year in the Mater Dei Chapel and at special community events. Additional performance opportunities include Chamber Singers, MSJ ACAP (pop a cappella), and Student Mass.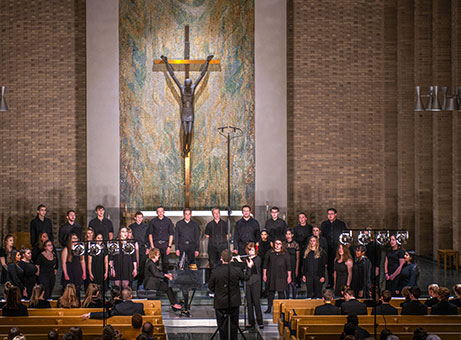 Contact Kelsey DeMange at Kelsey.DeMange@msj.edu for details. 
Want to Perform at MSJ?
Submit the form below and one of our performing arts directors will be happy to reach out to you and share all of the information about MSJ performing arts, including potential award opportunities.
Loading...
MSJ Theatre Arts Director, Lauren Carr
MSJ Theatre Arts is led by Theatre Arts Director Lauren Carr. Lauren is a Cincinnati-raised actor, director, and theatre practitioner.  Visit Lauren Carr's bio page for more information. Contact Lauren at Lauren.Carr@msj.edu.
---
Director of Bands, Josclynn Garrison
MSJ Bands are directed by Josclynn Garrison. Visit Josclynn's bio page for more information about her, or contact her at Josclynn.Garrison@msj.edu to join the bands at the Mount. mark.mccafferty@msj.edu.
---
Choral Activities 
Interested in MSJ Choir? Feel free to contact Kelsey Demange, Director of Choral Activities, at Kelsey.DeMange@msj.edu 
About The Mount
Mount St. Joseph University is a Catholic institution grounded in the spiritual values and vision of its founders, the Sisters of Charity. Located on the west side of Cincinnati in Delhi Township, the Mount is dedicated to student success and well-being, emphasizing values, integrity, and social responsibility. The Mount was founded in 1920 as one of the only women's colleges in the eastern United States at the time. Today the University educates a diverse coeducational population of more than 2,000 undergraduate, graduate, and doctoral students. Nearly 99 percent of those who earn a degree from the Mount are employed, enrolled in graduate studies, or volunteering within six months of graduation.​