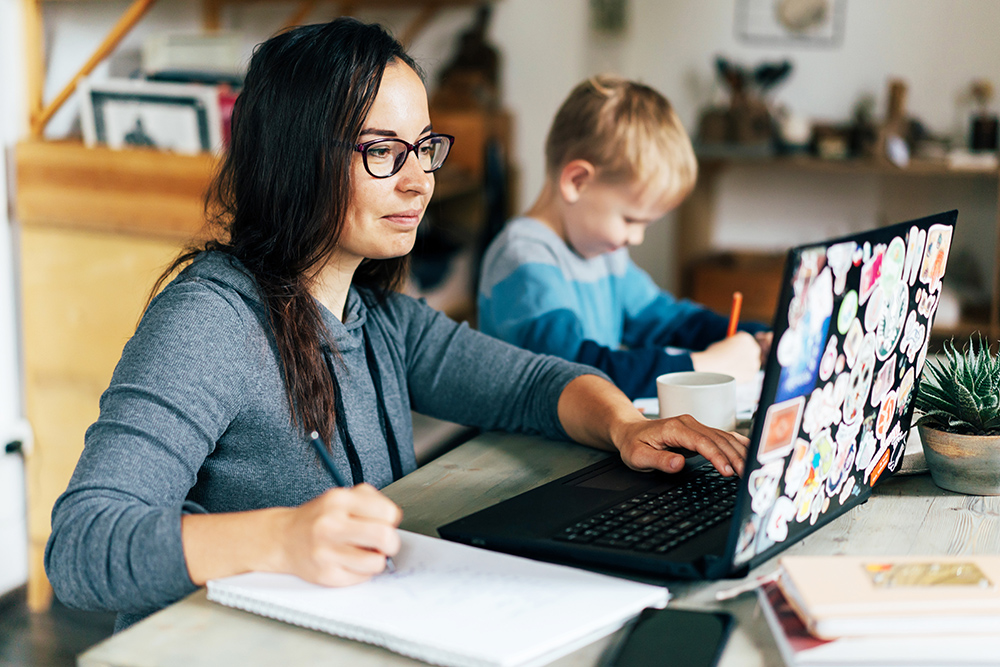 Bachelor's Degree Programs Delivered Virtually
From convenient, online classes to our student-centered services, 100% online programs are a convenient option for working adults like you.
Virtual Bachelor's Degree Programs for Adult Students
Management & Leadership Major
Students can choose to take the program in person on the Mount's campus or enroll in the fully online option. 
The Management & Leadership major prepares students to manage projects and processes, and to lead people in a variety of organizations. Students hone analytical and critical thinking skills, gain business acumen through core coursework and applied projects, and develop their leadership skills.
Liberal Arts Major
Includes asynchronous (viewing instructional materials when you choose) and In*Sync (Zoom-based) classes, along with options for taking classes face-to-face.  
The Liberal Arts major combines the fundamental disciplines of English, history, religious studies, and philosophy into an engaging and flexible program that enables students to develop research, writing, presentation, and critical thinking skills.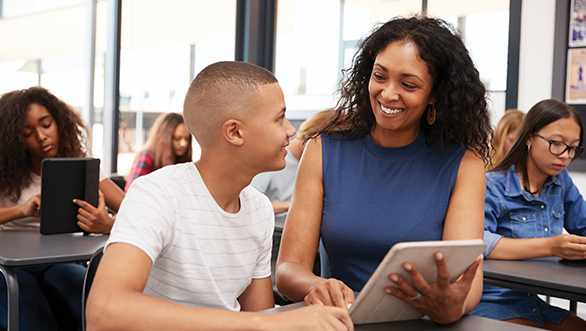 Behavioral Science Major
Students can enroll in the fully-online option, or choose from 
flexible scheduling options including day, evening, blended, and online course offerings.
The Behavioral Science major fosters a learning environment in which students can understand and apply the core concepts and elements of social science, as they select from an array of psychology, social work, sociology, and criminology courses. 
Why Should I Choose Mount St. Joseph University?
We help you save time and money. The Mount offers flexible and friendly transfer credit policies. Additionally, the Mount will help you explore credit for prior learning experiences that will decrease the amount of time needed to degree completion. 
Experience virtual classes + real life community. We guarantee we have something for you. Get ready to sweat with our state-of-the-art Recreation & Fitness Center for free; love to sing? Join MSJ choir. Passionate about a cause important to you? Lead a student organization on campus. Attend cultural and sporting events of your choosing with free admission, and head to our library for maximum study time--all with convenient, free on-site parking.
We offer a dedicated support team to help you thrive. Our team of admission counselors and academic advisors provide hands-on, custom appointments for an easy college transition. Once you choose the Mount, we offer support services such as hands-on tutoring at the Learning Center, while our Career Center provides training programs tailored to boost your skills, prepare you for the 21st-century marketplace, and launch your career.
Meet with an admission counselor virtually. Undergraduate adult students are encouraged to speak with an admission counselor as part of the application process. During our conversation, we will get your questions answered. Schedule your virtual appointment with us here, on your time.
After the culmination of your achievements as an online degree completer, we look forward to celebrating with you as we invite you to walk at your Commencement ceremony.
"
My best subjects have always been English and history. Liberal Arts is that, plus philosophy, which is another passion of mine. It was perfect.
I benefited from the individualized attention and flexible scheduling, and the Mount is perfect for that. I cultivated long-lasting relationships with students as well as staff members, and I still feel like I have a support system there.
Sasha Feldmann`20, Liberal Arts Graduate
"
Buffy also known as Professor Barkley
 has been wonderful. She has helped me really embrace Liberal Arts more while still encouraging me to work hard as my advisor. She has helped me succeed in the honors program and she's definitely done a lot to help me interact more with the Mount community.
Keegan Brown '25, Liberal Arts
"
Remember, that you are not the only student with worries and concerns.  Talk to current and past students of the Mount about their experiences.  Make an appointment with the admissions team and simply lay out your concerns and any questions you might have.  They truly are there to make your transition as smooth as possible and are genuinely happy to have you there. Obviously it must be the right fit for you, but a conversation and perhaps a tour of the campus, will help you decide. 
Loraine Delaney, Current Adult Transfer Student
"
Instructors have made much of the content taught pretty engaging and relative, making it easier for me to understand. Even when I felt overworked, professors were there to guide me through it all, no matter if it was a simple question asked, or feedback given. The support of the professors went a long way. 
Brittany Kirksey, Early Childhood Education
Request Information
If you're ready to learn more about how the Mount can help you, fill out this short form and a staff member will follow up with you soon:
Loading...