Develop the knowledge and skills to assess individuals' fitness needs and to prescribe exercise interventions to maintain health, improve quality of life, and enhance performance. 
The Exercise Science and Fitness Minor prepares students for careers in the health, fitness, and sports performance settings.  The ESF minor is available to students regardless of major and is a great choice for those looking to examine the scientific foundation and impact of exercise and physical fitness on maintaining an active lifestyle and improving athletic ability.   
Through a variety of laboratory and hands-on courses, students examine the physiological impact of activity on the body's health systems,  the mechanics and pathomechanics of movement and injury,  and the most effective methods to increase muscular strength, endurance, cardiovascular fitness, flexibility, and body composition.   
Courses include:
Human Anatomy and Physiology
Exercise Physiology
Biomechanics of Human Movement
Epidemiology of Physical Activity and Health
Principles of Exercise Assessment and Prescription
Athletic Conditioning and Performance
Students are prepared to sit for nationally recognized certification exams in strength and conditioning and personal training.
The Knowlton Fitness Center and Centennial Field House, the Seton Center's Health Sciences facilities, and the Athletic Department's facilities provide rich opportunities for students to put their knowledge into practice through their own personal fitness development and working with clients.  Feel free to take a look at our virtual tour of these facilities. 
Program graduates are well prepared for employment in fitness centers, medically based weight management facilities, sports performance facilities, athletics departments, and small business ownership.   Employment demand in these areas continues to grow as society recognizes the need for highly qualified fitness professionals to prevent injury, improve athletic performance, and manage long-term chronic disease through activity.  
Featured News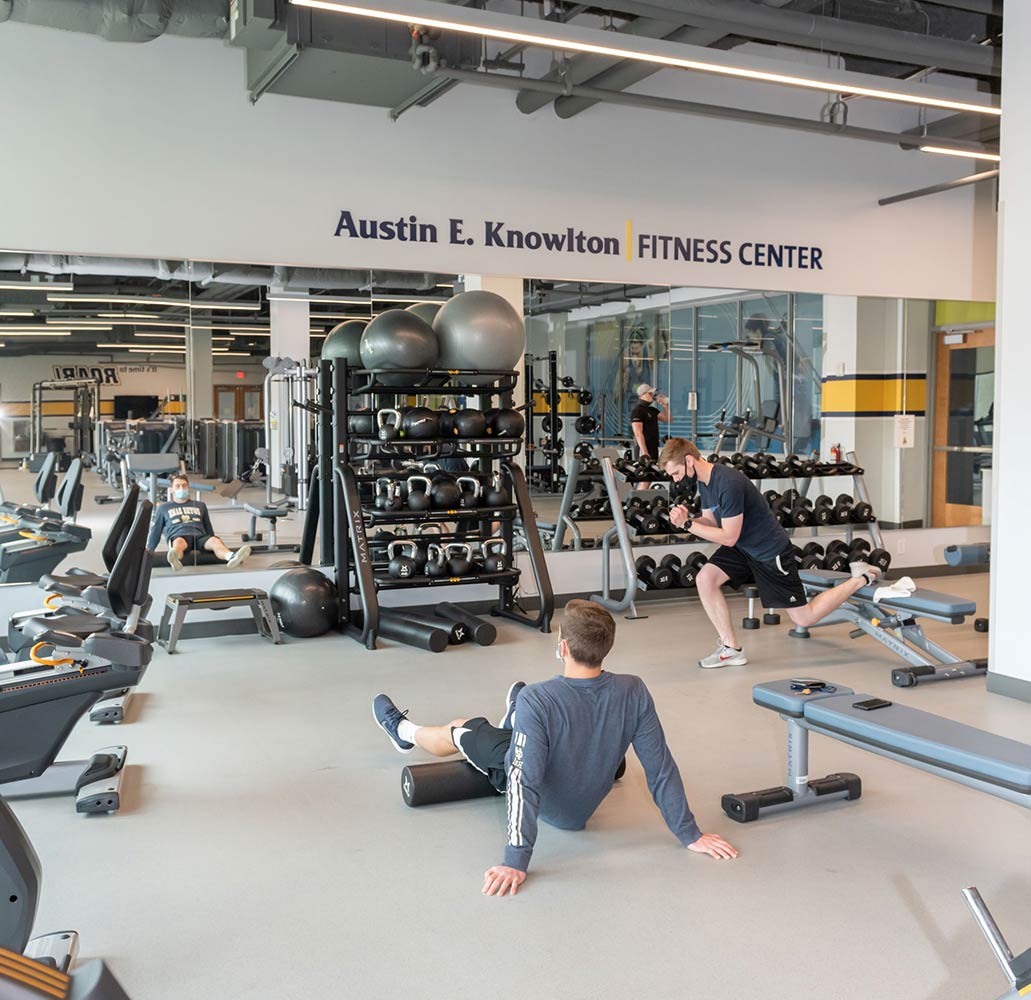 MSJ's CEEC Recognizes and Awards Two Community Partners
April 19, 2023
Click below to view a virtual tour of the Centennial Field House.
Follow us on social media!
Twitter: @DrBCtheAT and @MSJ_MSJ_ExSciHealth
Facebook: facebook.com/MSJ.Exercise.IntegrativeHealth
Instagram: @drbctheat and @msj.exercise.integrativehealth
Climb Higher Series | Health and Exercise Science - Hear directly from our faculty about course offerings, program-specific details, and professional development opportunities. 
INSTAGRAM NEWS
RECENT NEWS