Accounting graduates are well prepared for an accounting career, or to pursue a graduate degree.
 
Accounting is the language of business. Our accounting program curriculum is designed to equip graduates with technical knowledge, professional skills and personal attributes necessary for employment and growth in the accounting profession. In addition to making our graduates proficient in the language of business, we instill in them strong ethics and beliefs through the foundations of a strong liberal arts education. This combination makes our graduates unique and valuable assets to organizations.
Accounting majors may enroll in the 4+1 M.B.A. Program during their senior year. This option enables students to graduate with two degrees in five years.
Accounting at the Mount
Featured Courses
The Bachelor of Science degree in Accounting consists of such courses as:
Taxation
Auditing
Advanced Topics in Accounting
Managerial Accounting
Financial Accounting
Career Potential
Today, with a Bachelor of Science in Accounting, students can pursue a variety of career paths beyond the traditional financial, managerial and tax accounting and auditing. A few of the many options available are:
Forensic Accounting
Budget Analyst
Business Valuation Specialist
Management Consultant
Information Systems Auditor
Start Smart
Nearly any college or university can help you plan for your first job after graduation. We prefer the long-term approach. A liberal arts education at Mount St. Joseph University prepares you for a lifetime of career successes.
Our smaller class sizes and supportive environment enable you to thrive as you define your impact on the world. You'll "learn how to learn" as you build the skill sets of the future: critical thinking, problem solving, creativity, digital literacy, and entrepreneurism.
Accounting Graduates
Accounting graduates from Mount St. Joseph University are academically qualified to take both the Certified Management Accountant (CMA) and the Certified Internal Auditor (CIA) exams.

To qualify to sit for the Uniform Certified Public Accountant (CPA) Examination, the Accountancy Board of Ohio requires that an applicant must have completed a bachelor's degree and 120 semester hours of college education from an institution accredited by an agency recognized by the board. The MSJ Accounting program provides courses that satisfy all of the requirements for sitting for the CPA exams. A total of 150 semester credits are required to apply for certification as an Ohio CPA. The additional 30 semester hours can be completed at either the undergraduate or graduate level. Students may wish to consider pursuing a Master of Business Administration (MBA) upon completion of the undergraduate accounting degree.
"
"I chose the Mount because I was recruited to play baseball. I also chose the Mount because of the close-knit community that you are able to feel when you first walk through the Seton Center. Everyone on campus cares for one another and it really felt like the perfect place for me. It's been one of the best decisions I've made. Throughout my decision process to find the right major, I knew from the start that I wanted to have a career in the business field. Having that in mind, I ended up choosing accounting because of the fact that I have always been great with numbers and I believe that this career path will give me the best chance to be successful in the future. I will intern this summer with the Florence Y'alls as an accounting intern. At this point in my career, this is a great spot for me because I want to pursue the professional sports industry in the future and this position will teach me a lot about what being an accountant has to offer in that industry."
Matthew Brankamp
Accounting '23, MBA '24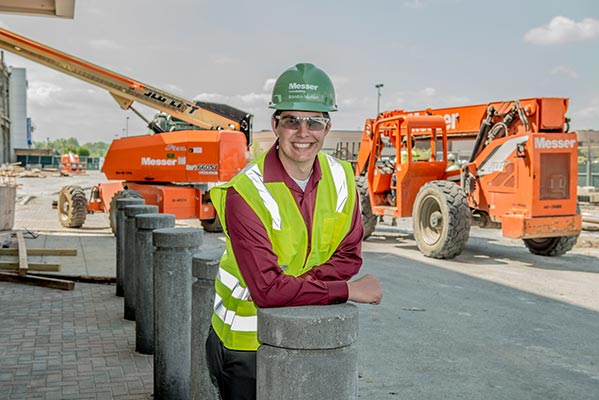 Hands-On Experience
Co-op and service learning immerse students in the real world and provide rich opportunities for experiential learning and the application of skills and knowledge learned in the classroom. Students work with a faculty mentor and an industry professional in a variety of businesses and non-profit organizations.
INSTAGRAM NEWS
RECENT NEWS