Begin the first three years of your undergraduate studies at Mount St. Joseph University. The fourth and fifth years (and sixth if you choose the 3+3 program with summers off) will be at the University of Dayton School of Law.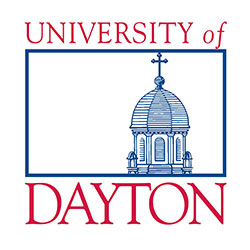 Save Time and Money
Finish your Bachelor's and J.D. in 5 years
First-year law classes can count toward both: finishing your college degree while also receiving credit toward the completion of your law degree. The first year of law school meets the undergrate electives required for a bachelor's degree. 
Earn a Bachelor's and law degree in 5 years (instead of the 7). Another pathway is to take summers off, follow the 3+3 option and earn your Bachelor's and law degree one year sooner.
Finishing sooner allows tuition and living expense savings, as well can head start on entering the job market. 
 
How to Apply
Apply to the Mount and earn provisional acceptance to the University of Dayton School of Law.
Admission to theUniversity of Dayton School of Law is contingent on undergraduate standards established by each undergraduate institution and a Law School Admission Test (LSAT) score higher than the UDSL median for the year of your conditional admission.
Students at the Mount interested in this option must score one point above the median for the UD law class in the year of their conditional admission.
Other program requirements for students include two letters of reference from faculty and a 3.2 GPA by mid-point junior year at the Mount.
To learn more, contact Peggy Minnich, director of admission at peggy.minnich@msj.edu.  
Click here for more information about this program from the University of Dayton School of Law.