President H. James Williams, Ph.D, provides an update on the Delta variant of the COVID-19 virus.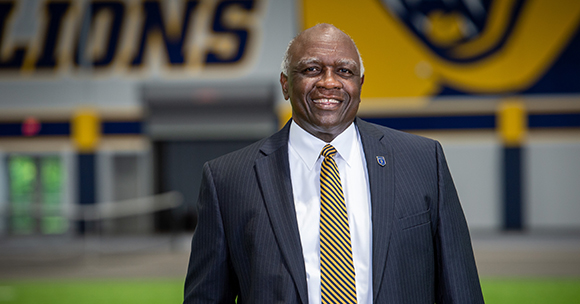 July 27, 2021
Students, faculty, and staff:
The Delta variant of the COVID-19 virus is now the predominant strain in the United States, responsible for approximately 80 percent of all new infections.  According to the World Health Organization, this variant is the most contagious version of the virus to date.  Hospitalization rates, particularly in states with low vaccination rates, have seen a steady increase over the past month.  While persons who have received a vaccine have minimal risk, those who have not received a vaccine – including children 12-and-under who do not have access – are highly vulnerable to this viral variant.  We understand that many of you are worried about what this means for the Mount's plans this year, and I want to assure you that our plans have not changed.
The Mount remains committed to a positive, thriving, and healthy in-person campus environment for all Mount students this academic year.  With the benefit of all we have learned since the start of the Pandemic some 16 months ago, the Cabinet is monitoring these Delta variant developments, reviewing recommendations from health agencies, and considering potential modifications to our existing COVID-19 protocols to ensure that our students, faculty, and staff remain safe and healthy.  If we decide to make changes necessitated by the Delta variant, we will communicate them to you as soon as possible.
In alignment with the Vatican's Congregation for the Doctrine of the Faith, approved by Pope Francis, Mount St. Joseph encourages all eligible students, faculty, and staff to secure the COVID-19 vaccination.  Eligibility is based on your residence and can be determined by visiting the following site:
https://www.cdc.gov/coronavirus/2019-ncov/vaccines/keythingstoknow.html. 
If you remain hesitant about receiving the vaccination, the University recommends that you discuss your concerns with your physician – and visit www.cdc.gov to receive more information.
Sincerely,
H. James Williams, Ph.D.
President