H. James Williams, Ph.D, the president of Mount St. Joseph University, offers a campus update as the calendar turns to November and we prepare for the home stretch of the Fall 2020 semester.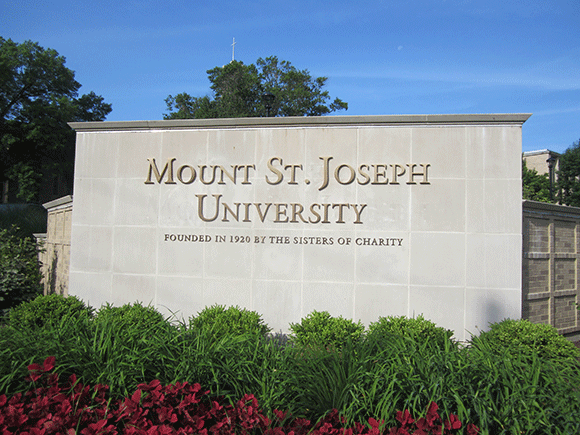 November 3, 2020

Dear Mount Community:
As we head into the final weeks of the fall semester, our region is facing an uptick in the number of positive COVID-19 cases. It appears that this increase is due to a combination of factors, including recent colder weather, mask- and social-distancing fatigue, and increased socializing. 
Last week, due to this increase in cases, several regional colleges and universities announced changes to their fall schedules that move all courses on-line.  Rest assured that the University's Emergency Response Team and leadership continue to closely monitor the spread of COVID-19 in Greater Cincinnati and on our campus.  Presently, we do not believe that any change to the Mount's fall schedule is needed and we intend to move forward as planned. 
Thanks to the continued diligence of our community members, our dashboard numbers remain relatively low, but any positive cases on campus are concerning.  In October, the Mount had 23 positive COVID-19 cases reported, including 22 students and one employee.  Of those positive cases, the one employee and 19 of the students had been on campus prior to testing positive.  As a result of swift contact tracing conducted by the University – in consultation with Hamilton County Public Health – these positive cases resulted in our quarantining approximately 40 additional community members for 14 days, as well as the temporary suspension of certain laboratory classes and sports practices to ensure that all persons were protected from the spread of the virus.
We are thankful that, to-date, all community members who have reported positive COVID-19 tests have quickly recovered from the illness. Our dashboard is updated with each new positive case and can be accessed by logging onto myMount.
I want to give special thanks to our colleagues in the Wellness Center, the Office of Human Resources, and on the Athletic Training staff for tirelessly working to identify positive cases, conduct contact tracing when needed, coordinate and schedule surveillance testing, provide guidance to members of our community who have signs, symptoms, or potential exposures and — most importantly — for supporting  the members of our community who test positive so they take the steps necessary for a safe recovery.  Their work is unquestionably demanding, sometimes thankless, but absolutely vital during this most difficult of times, and all of us in the Mount community are extremely grateful.      
As I have said before, the most important lessons we will teach or learn this year are about how we can work, collectively, to make this year a tremendous success by keeping each other safe.  Preventing further spread requires action from each of us.  On campus, we are working hard to reinforce the need for continued compliance with health and safety protocols.  Our shared commitment and the success of these measures will ensure that we can complete the fall semester as planned — I know that the Mount community is up to this challenge.   
Please remember to follow the rules:
wear your mask at all times on campus;
practice physical distancing;
wash your hands regularly;
complete your daily health check before you enter campus; and
show up if you are selected for surveillance testing.
Now, more than ever, this is a time for us to put kindness first, be generous with one another, and to make small daily sacrifices for the greater good of our beloved Mount community.  I believe that the grace of God will help each of us to become stronger and wiser as we battle COVID-19.
May God continue to bless us – and may God continue to bless Mount St. Joseph University.
Thank you – and stay safe…
Sincerely,
H. James Williams, Ph.D.
President