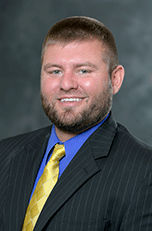 Welcome, Alumni!


Thank you for taking the time to come back to your alma mater to learn about what's happening around the Mount. I am Matt Taske, Director of Alumni Engagement, and a two time Mount graduate. As a double alum, with one degree from the "College of" and the second from the University, my goal is to understand what made the Mount unique to you and to provide meaningful opportunities to remain engaged with us throughout your lifetime.
The best way to ensure our programming is reflective of what you are interested in is to email me directly at, matt.taske@msj.edu. I look forward to hearing from you, and continuing to serve my fellow alumni!
As always, be sure to invite your family to all alumni events. After all, your family is our family – Bring your family to your Mount family!
Go Lions!
Matt Taske
Director of Alumni Engagement
matt.taske@msj.edu
www.msj.edu/alumni